A team of award winning professionals and educators in line with the mission of our institution.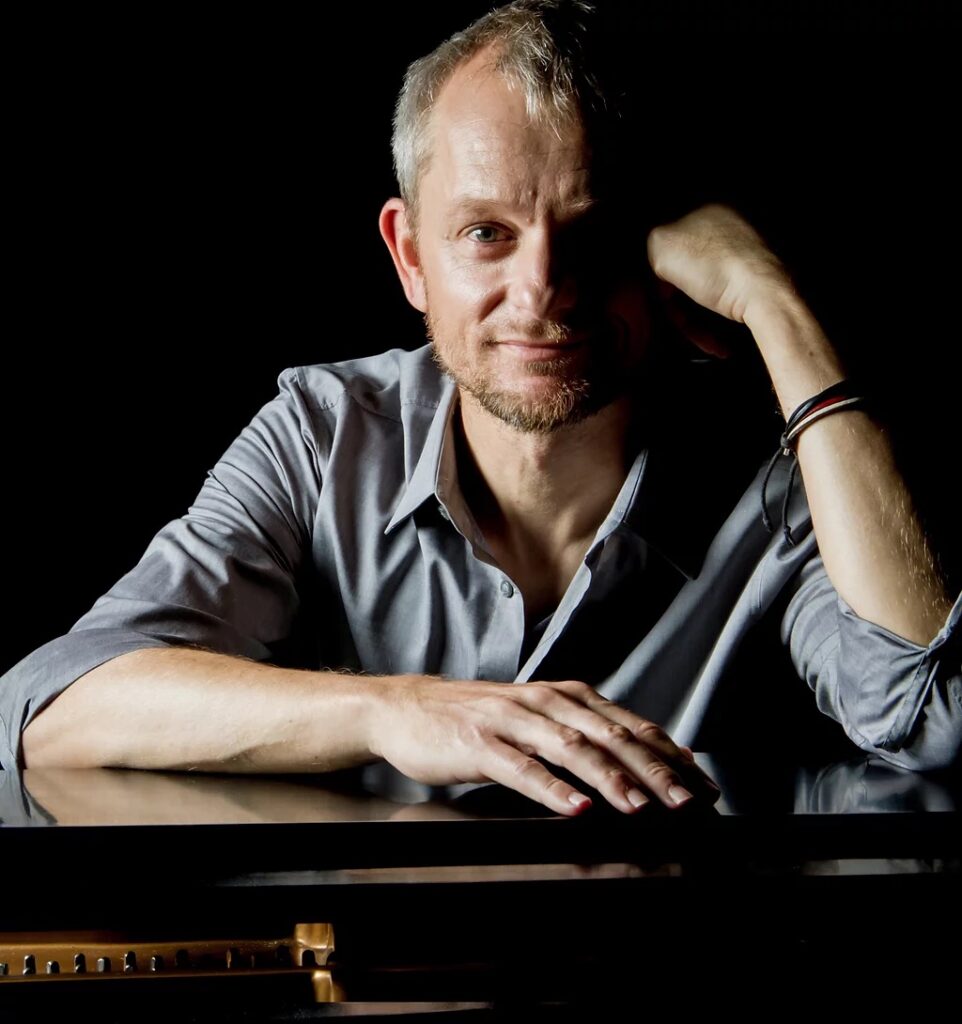 PATRICK KIRST
University of Southern California
Berklee School of Music
FSC 302 COMPOSITION AND ANALYSIS
INDIVIDUAL LESSONS, MEET & GREET, WORK ON SKETCH, CRITIQUE OF WORKS – 26 hours
An award-winning composer and arranger, Patrick Kirst is the Director of the Screen Scoring Program at Thornton School of Music – University of Southern California – Los Angeles. Kirst is an integral part of the burgeoning Los Angeles media industry and continues to share classic composition techniques and new innovations through his countless productions (Netflix Kissing Booth, Inherit the Viper, Breaking Surface, No Ordinary Life). Personal website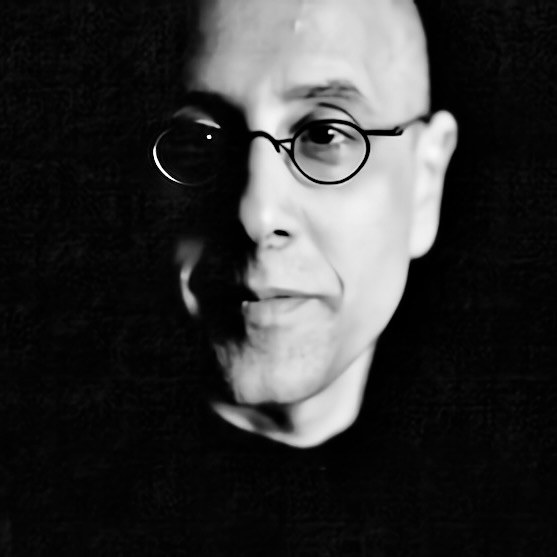 LAWRENCE SHRAGGE 
University of Southern California
FSC 302 COMPOSITION AND ANALYSIS
INDIVIDUAL LESSONS, MEET & GREET, WORK ON SKETCH, CRITIQUE OF WORKS – 26 hours
Lawrence Shragge is an award-winning composer. Born and raised in Montreal, Quebec, Lawrence earned a degree in Music Composition at Berklee College of Music in Boston, MA and did additional studies at Eastman School of Music in Rochester, NY. He is a true musical explorer who's written over 200 scores for feature films, TV movies, documentaries, and television series in a myriad of styles including: ambient, intimate, roots, world music, and large orchestral scores.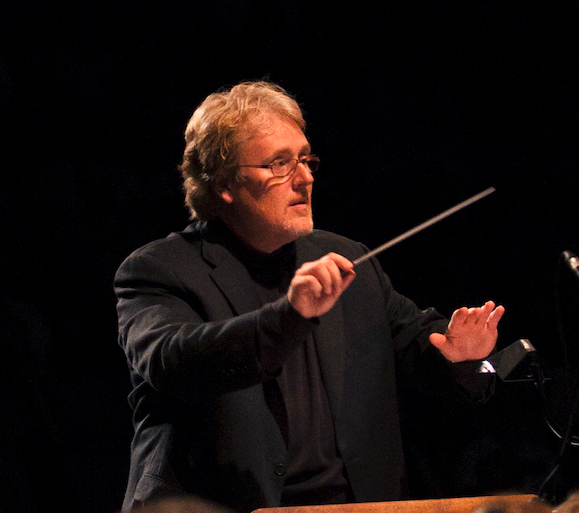 PETE ANTHONY
University of Southern California
FSC 340 ORCHESTRATION – LECTURES AND INDIVIDUAL LESSONS – 14 hours
Pete Anthony is one of the busiest orchestrators and conductors in the Los Angeles film industry. In his 30-plus years in the business, he has worked on over 600 feature films with Hollywood's top composers, including James Newton Howard, Danny Elfman, Ludwig Göransson, John Powell, Marco Beltrami, Marc Shaiman, John Debney, Theodore Shapiro and Christopher Young (The Sixth Sense, Tenet, Spider-Man I-III, News of the World, Terminator 3, South Park, Raya & the Last Dragon, The Devil Wears Prada, Species and Men in Black III, among others.) Anthony brings to his job an intuition for the art of orchestration, an enormous respect for his musician colleagues, and a spirit of collaboration with composers and filmmakers. He is known for his discerning ear and quick wit on the podium. Anthony also composes music for film and the concert hall, with works performed by the Cincinnati Pops and the Los Angeles Philharmonic.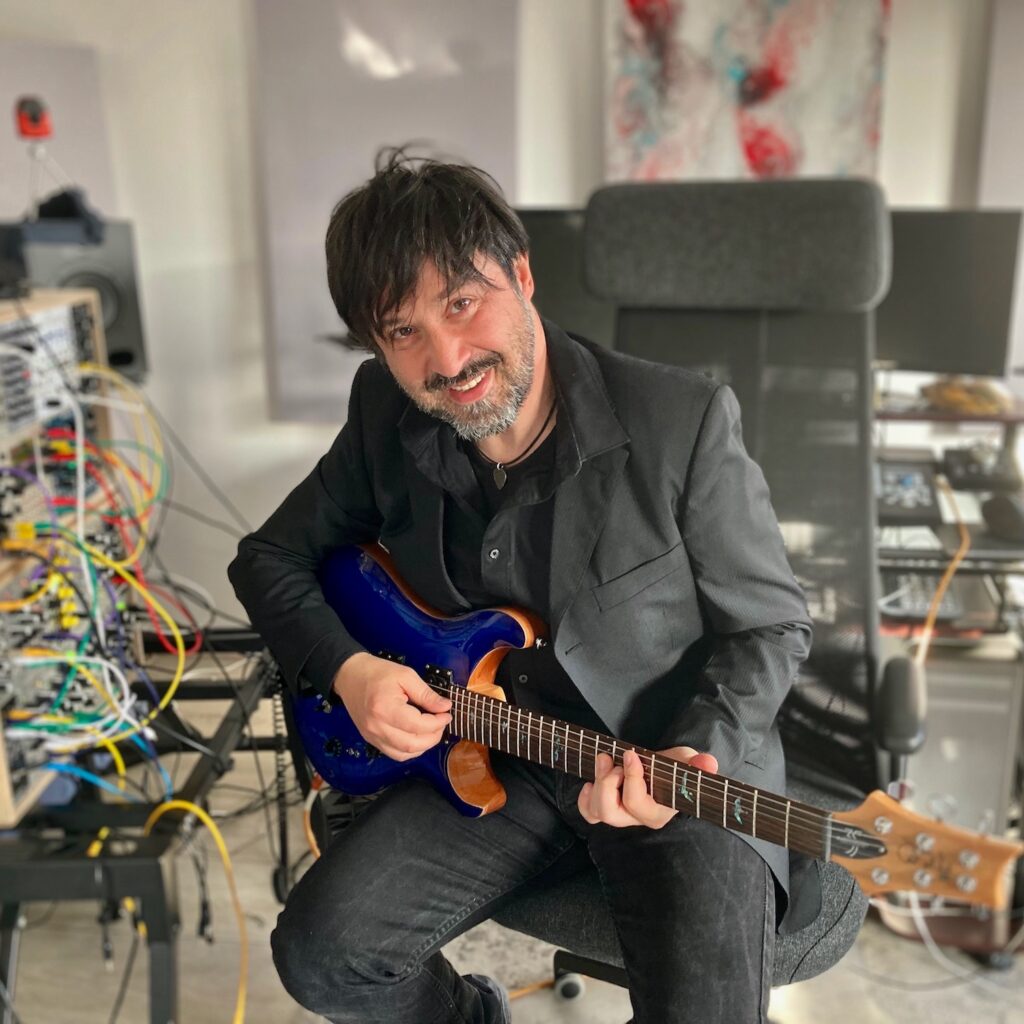 ALESSIO MIRAGLIA
Composer – Producer
FSC 301 MUSIC TECHNOLOGY, MOCKUPS AND ELECTRONIC MUSIC PRODUCTION – 8 hours  
FSC 330 SYNC AND LICENSING – 4 hours

Alessio Miraglia is a music composer, producer, and sound engineer, who has won several awards. His music has been featured in TV shows, commercials, and documentaries (Netflix, HBO, National Geographic).
He has music & sound department credits for several films, such as Beauty and the Beast (2017), Batman v. Superman-Dawn of Justice (2016), Toy Story 4 (2019). His music TV show "AM Garden Show", which Alessio conceived, hosted, and produced, received the 2020 Independent Producer award from the Alliance for Community Media.
Twice he won the International Award assigned in New York: "Academy of Contemporary Music Award" in 2018 & 2021. All of his albums have been on the iTunes charts, recently reaching #1 in 2021 in the Classical Music category with "The Wind Shifted to the North". Filmography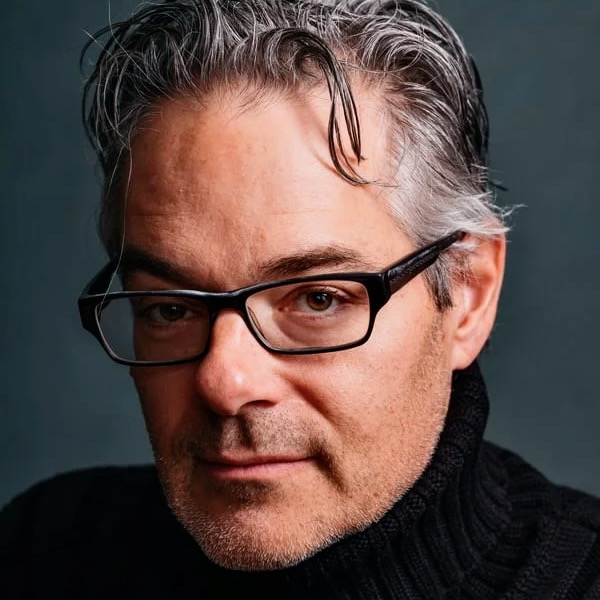 FSC 400.1  COMPOSITION MASTERCLASS – 6 hours
American composer and conductor of film and television scores. He has worked in a number of genres, including horror (Scream, Mimic, The Faculty, Resident Evil, The Woman in Black, A Quiet Place), action (Terminator 3: Rise of the Machines, Live Free or Die Hard, World War Z), science-fiction (I, Robot, Snowpiercer), Western (3:10 to Yuma, Jonah Hex, The Homesman), and superhero (Hellboy, The Wolverine, Logan). A long-time collaborator of Wes Craven, Beltrami scored seven of the director's films including the original four Craven-directed films in the Scream franchise (1996–2011). He has also worked with such directors as James Mangold, Guillermo del Toro, Tommy Lee Jones, Alex Proyas, Ole Bornedal, Kathryn Bigelow, Bong Joon-ho, Dan Gilroy, and John Krasinski. He has been nominated for two Academy Awards for 3:10 to Yuma (2007) and The Hurt Locker (2008), and a Golden Globe Award for A Quiet Place (2018). He won a Satellite Award for Soul Surfer (2011) and an Emmy Award for Free Solo (2018).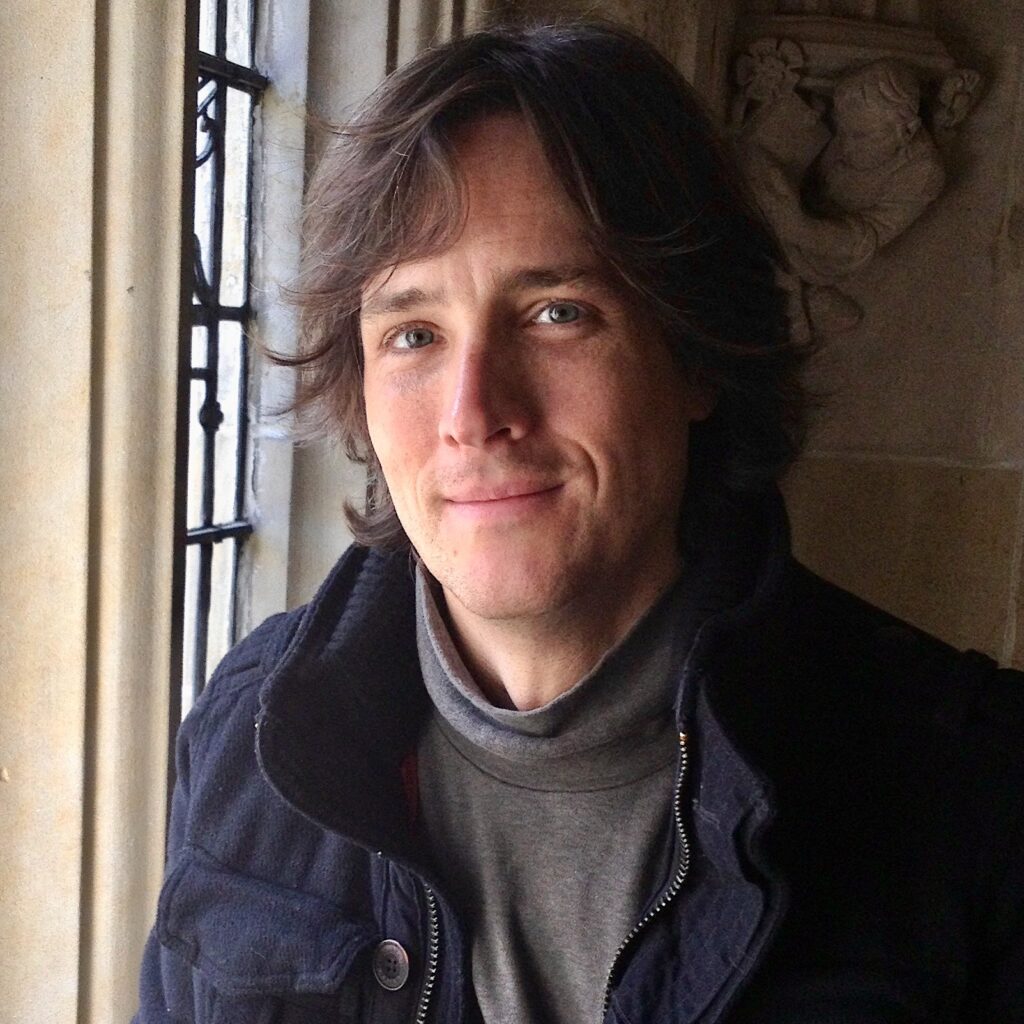 FSC 351 MUSIC POST PRODUCTION, MIXING, MASTERING, EDITING AND SOUND DESIGN – 12 hours 
Tim Starnes has been a recording and mix engineer since 1993. He has mixed music for video games for Netease and Riot Games, and scores for film and TV including The Kissing Booth series and the NBC Macy's 4th of July Celebrations and Thanksgiving Day Parades. He also produces recordings for the 21st Century Orchestra of Lucerne, Switzerland.
From 2014 – 2020 Tim was the General Manager and Audio Director of Cinesamples, creators of virtual music instruments that have been used across the globe and have been featured in countless blockbuster film, television, trailer, and video game scores.
From 2002 to 2014, Starnes music edited for many feature films, winning the 2011 MPSE Award for Music Editing on Hugo (Paramount, 2011). He also music edited for Martin Scorcese's The Departed (Warner, 2006) and The Aviator (Miramax, 2004), and on Peter Jackson's King Kong (Universal, 2005) and The Lord Of The Rings: The Two Towers and The Lord Of The Rings: The Return Of The King (New Line, 2002,3) feature films and DVDs.
Starnes orchestrated and arranged Baroque period music for Lasse Hallstrom's Casanova (Touchstone, 2005). For composer Stephen Endelman, he orchestrated and arranged And Starring Pancho Villa As Himself (HBO Films, 2003), Blue Butterfly (Galafilm, 2003), and De-Lovely (MGM, 2004).
From 2007 – 2013, he taught Film Music Editing, a graduate class at New York University, where he co-hosted the annual Buddy Baker/ASCAP Film Scoring Workshop. In 2003, he received a master's degree in Music Technology with Tonmeister certification from NYU.
Starnes worked for 12 years as a director of video post-production for CBS and ABC affiliates and post-production houses, winning 3 national Telly awards. His band, Moment of Silence produced a CD at Paisley Park Studios under producer David Z and won the $100,000 dollar final competition of Star Search in 1991.
REC 501 RECORDING SESSIONS – 17 hours
Marco Streccioni was born in Rome, Lazio, Italy. He is known for The Punisher (2004), The Postman (1994) and Instructions Not Included (2013).
He began his career in recording studios in 1975, dealing with recording projects, in 1980 he began his experience in the largest recording studio in Italy, the Forum Studio in Rome, where he began his approach to film music. In 1986 he became technical manager of the recording studios at Cam, one of the largest Italian publishing houses. Here, among many soundtracks, he also recorded and mixed the music of the film "Il Postino" by Luis Bacalov, winner of an Oscar for best soundtrack. In 1995 he founded Sud Ovest Records, a company that deals with organizing and making film music and more, this led to the opening of the Stone Recording Studio in 2009.
He has worked as a sound engineer with the greatest film music composers: Ennio Morricone, Pino Donaggio, Carlo Siliotto, Luis Bacalov, Nicola Piovani, Andrea Guerra, Manuel De Sica, Leonard Rosenmann and Alexander Desplat and many others.
So far he has recorded and mixed more than 600 soundtracks as well as numerous record and theatrical projects.